Board Chairman's Message
I wish to convey my sincere gratitude to all the employees of LB Levinson Brothers Inc. for your honest and consistent efforts to improve, innovate and aspire for greater heights. I am very thankful to these ordinary people who accomplished extraordinary feats in a very competitive field.
Likewise, our clients also deserve credits for continuously entrusting our humble team numerous opportunities for further growth. From being an obscure, small-time construction company just a decade ago, we were able to overcome insurmountable odds, explore unknown territories and scale steep mountains through unwavering dedication to our work and lofty ambitions to become one of the most trusted partners of Globe Telecom, one of the nation's major telecom provider. Truly, we are thankful to everyone who has been part of the Levinson family.
It has also been seven years since the company ventured in the pharmaceutical retail industry through the franchising of Generika Drugstore outlets. The initial store in Sta. Maria, Bulacan bore fruits of success enabling LB Levinson to pursue aggressive expansion in the succeeding years. Today, the company now runs 16 retail outlets located all over Luzon, reaching places as far as Balanga, Bataan. Moreover, in line with LB Levinson's constant drive for providing excellent services, these outlets have steadily reaped successes in terms of generic medicine sales, as proven by the eleven (11) LB Levinson-owned stores in Generika's Top 100 Stores nationwide, including Sta. Maria, Bulacan and Angono, Rizal branches who are both in the Top 10.
Throughout the years, it has been LB Levinson's signature to provide excellent and trustworthy services to all its customers, as embodied in the company's tagline, "Trusted service at its best," and it will continue to be so in the years to come. This is also true for all LB Levinson employees, who are all given ample opportunities to hone their skills and better themselves while they work in LB Levinson. Ultimately, everything that's done aligns to the company's goal of being a God- and family-centric organization.
The future is always bright and opportunities in various fields always beckon. As a team, we will be ready to all these challenges because we firmly believe that everyone has been imbued with LB Levinson's culture of excellence. We will be looking forward to the coming years brimming with pride and confidence to face more challenges and opportunities.
BCMonteiro
President's Message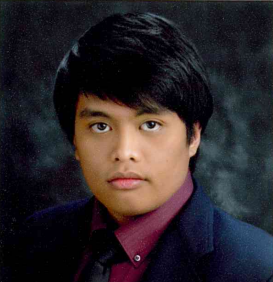 Doing business in a service-oriented field implies a certain level of trust between the client and the provider which must be continuously developed in the face of our competitive market today. A service provider must ensure to the client that it would deliver fast, consistent, and high quality work and provide rightful attention the the customer at all times. This is especially true when conducting business in the Philippines, where establishing relations is a vital part of running a business; be it between client and provider, a manager and his people, and the frontliners and its customers.
LB Levinson Brothers Inc. started as Levinson Construction Corporation in 1998, subcontractor focusing on Outside Plant projects in the telecommunication industry. And innovate as Levinson Construction a sole proprietor, the company consistently rendered excellent and trustworthy services to its clients, enabling Levinson to gain their trust.Levinson Construction remained a reliable business partner to all its clients and became an award-winning direct contractor, as it eventually evolved into becoming a full-fledged corporation, LB Levinson Brothers Inc. in 2011.
This method of doing business through gaining the trust of the clients has enabled the company to look into other business opportunities. One such opportunity came in May 2009 when the business opened a Generika pharmacy franchise store in Sta Maria, Bulacan. Today, this business venturehas blossomed and eventually expanded from a single store in Bulacan into 16 stores all over Luzon.
With God in the center of all our activities, and sharing blessings and opportunities with everyone involved in LB Levinson as our aspiration, we strive to aim for greater heights as the company grows. The future still has more opportunities in store for us, and we are confident that LB Levinson is always ready to seize these opportunities and to continue delivering the trusted service LB Levinson is known for.
Vice President's Message
It's with pride and pleasure I congratulate LB Levinson Brothers Inc. for achieving staggering growth in its telecom and pharmaceutical businesses throughout the last few years. It is truly a sight to behold to see a modest company thrive in two unrelated industries in a very fickle economic environment such as the Philippines, and evolve from being a small-time subcontractor to being a recognized and trusted partner by Globe and a much awarded successful franchisee of 16 Generika drugstores.
Being the son of Sir Ben Monteiro, I was able to watch the evolution of Levinson to where it is now right from its inception. It wasn't smooth sailing to success, and throughout the life of Levinson I've seen people come and go, projects succeed and go awry, and challenges appear and vanish. It was a very shaky ride, but Sir Ben, with the help of his staff, persevered through all these hardships to arrive to where we are now– a relatively successful LB Levinson Corporation. I am very thankful to Sir Ben and everyone who helped him make Levinson reach greater heights.
Looking forward, what Sir Ben has established now is just but a step in an even brighter future for LB Levinson Brothers, as there are more goals yet to be attained and more successes yet to be reached, with me and my brother Levin Monteiro at the helm as Vice President and President respectively, and the guidance of the now Board Chairman Sir Ben Monteiro. With everyone's help, employees, clients and customers alike, we now head to face more opportunities together on our path to a better tomorrow. Here's to a promising future for LB Levinson Inc.!